---
Fixture and Event Calendar
REGISTRATIONS STILL AVAILABLE FOR LIMITED NUMBER OF AGE GROUPS
UNIFORM SHOP OPEN:
Thursday's 5.30 to 7.00pm JAFNC Clubhouse
2019 Training Commences
Tuesday 26th Feb 2019
Wednesday 27th Feb 2019
Thursday 28th Feb 2019
Jindalee State School Courts
NO Training is conducted during Public or State School Holidays.
JDNC Latest News
ON LINE REGISTRATIONS
Still Open for limited age groups and numbers
Please log on to : www.mynetball.com.au
Please contact us if you have any queries in regards to the registration process for the 2019 Season.
Please email: info@jindaleenetballclub.com.au
WELCOME TO

JINDALEE & DISTRICT NETBALL


The Jindalee Netball Club and the Jindalee Australian Football Club have now amalgamated into one strong club, the Jindalee Australian Football and Netball Club Inc.
With a combined motivated Committee, the future of our newly amalgamated club will see the the advancement of both Netball and AFL in our community and surrounding areas.

Jindalee District Netball have been supporting, developing and training Junior & Senior Netballer's in the 4074 and surrounding areas for over the past 40 Years. JDNC welcomes all new players and parents to our club with open and generous arms and welcomes the return of our past and present members.
We are proud to be able to support netball players in all Competitive and Non Competitive age groups.
( 5 Years to Adult).

The Non Competitive Net Set Go Program is Netball Australia's junior entry netball program. It has been developed to provide children from 5 to 10 years with the best possible learning and playing experience to develop a positive introduction to netball, ensuring enjoyment and continued participation. NetSetGO incorporates skill activities, minor games, music, dance and modified matches in a fun and safe environment. The weekly program is coordinated by accredited coaches to ensure a quality experience for all participants.
Jindalee District Netball Club's culture is directed and focused on the development of all of our participating members and their families.
Congratulations to our JDNC non-competitive teams for their end of 2016 season ! Pictured here is our Jindalee 11 (10yrs div 2) team with their WDNA medallions.
Congrats to the

Jindalee

Team 6 14/15s Division 6 who won their Semi on Saturday (20th Aug 16) and played off in the Preliminary Final.
"Preliminary finals - (Sat 20th Aug 2016) and....they won!! Well Done Girls!!
---

Jindalee Netball Club Registrations


We welcome all past, present and new players to register and join our club each season.

2019 Registrations are still available for:

The NetSetGo Set Skills Activity Program 1 (5 to 6 Years)
Commences: MONDAY 13th May 2019 to MONDAY 17th June 2019.

The NetSetGo Set Skills Activity Program 2 (5 to 6 Years)
Commences: SATURDAY 20th July 2019 to SATURDAY 24th August 2019.


12 Years Division 3, 12 Years Division 4, 11 Years Division 4
(limited spots - so be quick)

Jindalee District Netball Club supports Registrations for all Age Groups

Non Competitive Age Groups - Net Set Go Program 5 to 10 Years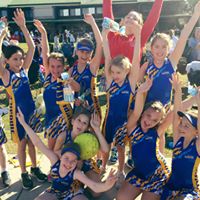 5 to 6 Years - NET Activities
7-8 Years - SET Program
9-10 Years - GO Program

Competitive Age Groups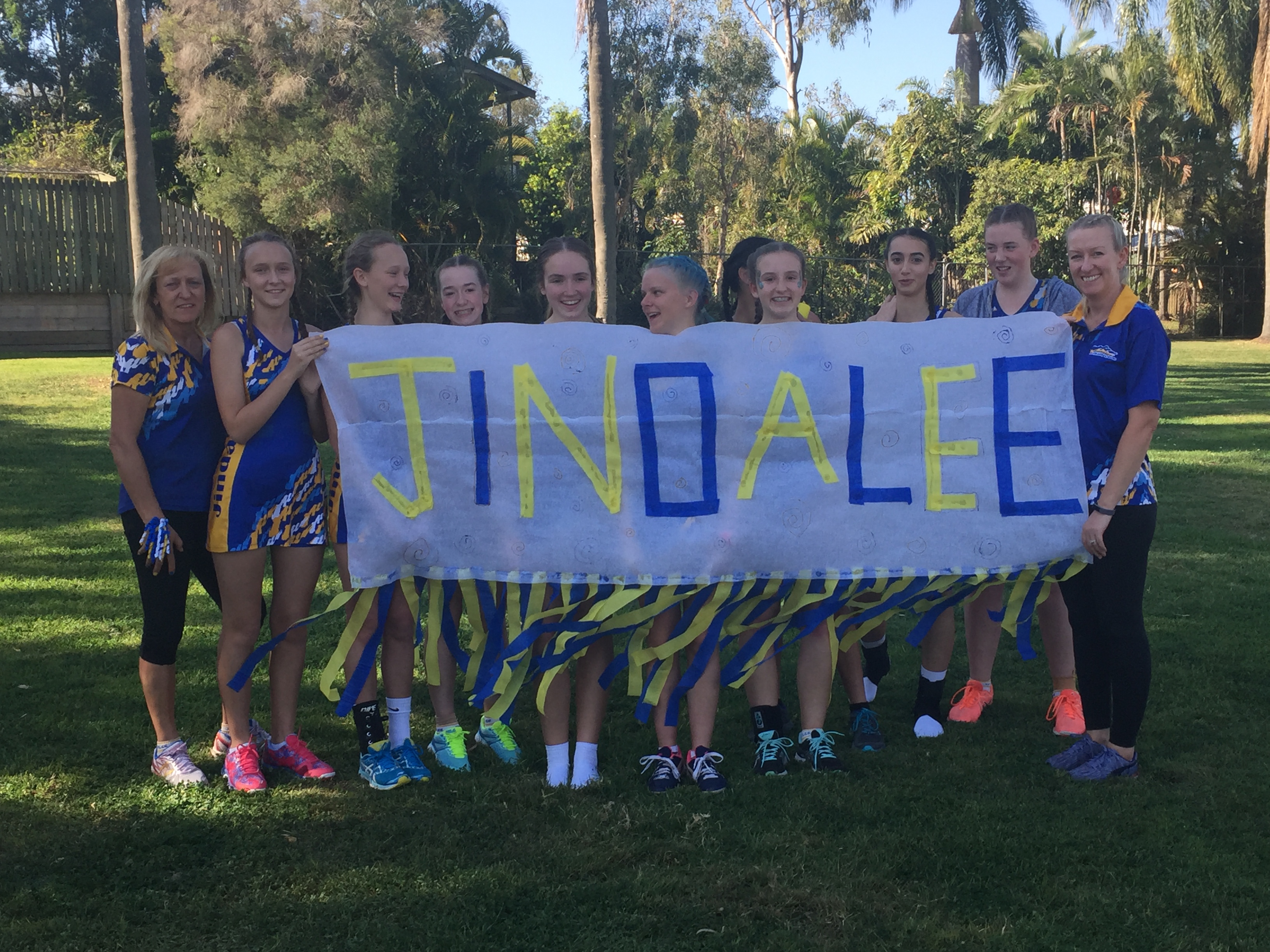 11 Years: 12 Years: 13 Years: 14-15 Years: 16-18 Years & 19+ Years - Seniors

(Players Age Group is based on age as at 31st Dec 2019 )

We welcome all levels of players to our club.

Put your hands up!


Volunteering for your club is a rewarding and stimulating experience.

We are always seeking  new volunteer Coaches and Assistant Coaches to join our  Coaching Team. 

We are currently seeking a Coach for our 16-18's Team 2.


If you are interested in joining our Coaching Team please forward your details to:

info@jindaleenetballclub.com.au


JAFNC welcomes all new volunteers and provides a solid support environment
for those taking on new roles as volunteers in our club.